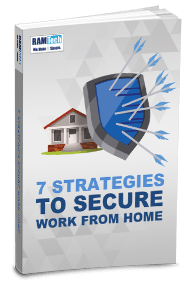 People worldwide are working from home. Often on personal devices, using their own Internet connections. These seven strategies address challenges business face securing the work from home environment.
Even before the pandemic, remote work had momentum. Today's widely available business collaboration software enables productivity and offers accountability.
The company could enjoy a larger talent pool and reduce technology and real estate costs. The employees were happier without a commute and greater work-life balance.